Skin care and Cosmetics of Beauty Is Life
Beatrix Isabel Lied has been a renowned
beauty expert
since the 80s. As a
specialist
i…
Learn more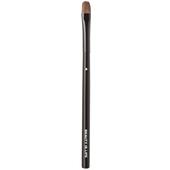 Beauty Is LifeAccessories Eyeshadow Brush Large
BP: £13.95* / 1 pcs.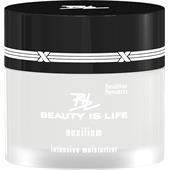 Beauty Is LifeSkin CareAuxiliumIntensive Moisturizer
BP: £133.90* / 100 ml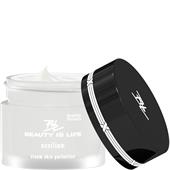 Beauty Is LifeSkin CareAuxiliumCream Skin Perfection
BP: £143.90* / 100 ml
5/5 AggregateRating
Beauty Is Life Skin care and Cosmetics
Beatrix Isabel Lied has been a renowned beauty expert since the 80s. As a specialist in the skin clinic in the Eppendorf University Clinic, she gathered her extensive experience, which made her very successful in 2002. The Hamburg native founded the cosmetics line BEAUTY IS LIFE. To date, Beatrix Isabel Lied has brought more than 400 products onto the market. Alongside professional equipment for image consultancy, she has developed an extensive make-up line. This not only includes eye shadows, powders and lipsticks, but also products for men, as well as cosmetics, which has been specially developed for dark skin.

Beatrix Isabel Lied developed the internationally recognised 9-scale colour typology, which aims to help customers to make the right colour choices for make-up. This differentiates between nine types of pigmentation, which is assigned to suitable colour schemes. As well as the conventional four colour groups, the 9-scale colour typology also takes into consideration people who are mixed types. All products are personally created by her. Even huge superstars, such as Cher and Lady Gagaswear by the cosmetics products of the Hamburg native.