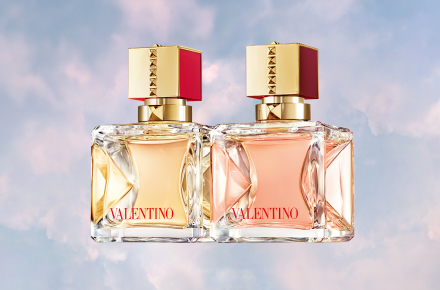 Voce Viva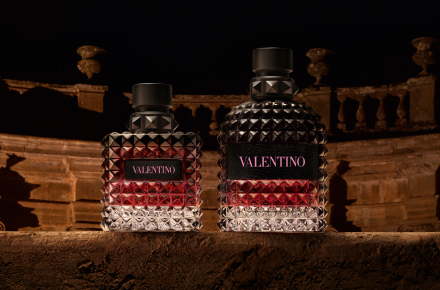 Born in Roma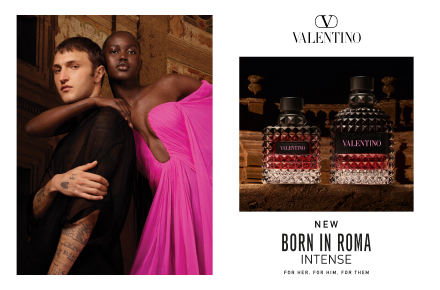 Bestseller
Valentino perfume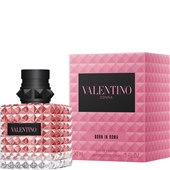 ValentinoDonna Born In Roma Eau de Parfum Spray
£72.90
/ 50 ml
BP: £1,458.00* / 1 l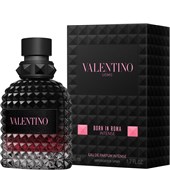 ValentinoUomo Born In Roma Eau de Parfum Spray Intense
£77.60
/ 100 ml
BP: £776.00* / 1 l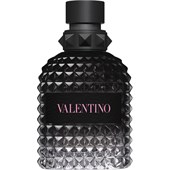 ValentinoUomo Born In Roma Eau de Toilette Spray
£50.00
/ 50 ml
BP: £1,000.00* / 1 l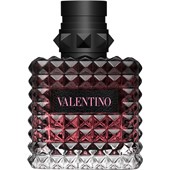 ValentinoDonna Born In Roma Eau de Parfum Spray Intense
£52.10
/ 30 ml
BP: £1,736.67* / 1 l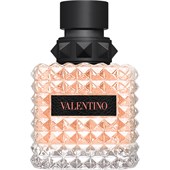 ValentinoDonna Born In RomaCoral FantasyEau de Parfum Spray
£48.45
/ 30 ml
BP: £1,615.00* / 1 l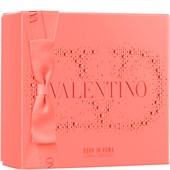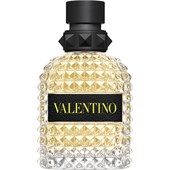 ValentinoUomo Born In RomaYellow DreamEau de Toilette Spray
£52.00
/ 50 ml
BP: £1,040.00* / 1 l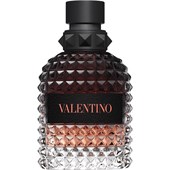 ValentinoUomo Born In RomaCoral FantasyEau de Toilette Spray
£52.00
/ 50 ml
BP: £1,040.00* / 1 l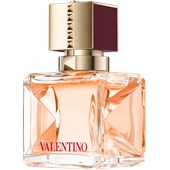 ValentinoVoce Viva Eau de Parfum Spray Intense
£53.20
/ 30 ml
BP: £1,773.33* / 1 l
5/5 AggregateRating
Valentino perfumes: Sheer elegance and exceptional fragrances
The Valentino brand symbolises luxury, high-quality fragrances and that certain something. It was founded in 1959 by Valentino Garavani. From an early stage, the Italian captivated us with his sense of the extraordinary and these special notes can also be found in the Valentino perfume.
No other brand can compare with Valentino's ability to harmonise fashion and fragrances to create a total work of art that epitomises elegance and beauty. However, the Valentino brand has not been in the hands of the designer for a long time, it has been owned by the British private equity firm Permira since 2007.
The first Valentino perfume was launched in 1978 and was the perfect complement to the successful Valentino fashion line. Arguably Valentino's most successful perfume, "Valentina", was released in 2012, exuding sensual notes. Valentino women's fragrances are not the only scents firmly anchored in the luxury brand's portfolio - fragrances for men are also part of the established range
The Valentino perfumes appeal to both men and women
The selection of Valentino fragrances is not huge. Instead, the brand focuses on selected perfumes, exquisite ingredients and evocative fragrance compositions. Be it Valentino Eau de Parfum or Valentino Eau de Toilette - the brand's most famous fragrances include:
The women's perfume "Valentina", available as an eau de parfum or, in the Acqua Floreale variant, also as an eau de toilette.
The women's perfume "Donna" as well as Donna Born in Roma by Valentino, available in different versions such as "Coral Fantasy" and "Yellow Dream". "Born in Roma" pays homage to the Italian capital of Rome, where designer Valentino Garavani founded his eponymous fashion house
The women's perfume Voce Viva by Valentino only became available for purchase in 2020 and is redolent of mandarin orange, bergamot, ginger, tonka bean and sandalwood.
The Valentino men's perfume Uomo, which is also available in the versions "Uomo Born In Roma" as well as "Uomo Intense".
Valentino excels with unusual fragrance compositions such as myrtle, bergamot and hazelnut or citrus, rose, bergamot and patchouli. Each Valentino perfume not only smells truly unique, but also exudes the elegance of the entire Valentino brand. Even the perfume bottles reflect this.
The Valentino product range is not limited to fragrances; cosmetics are also part of the Italian luxury brand's portfolio. Body lotion, make-up products such as lipstick, rouge or foundation, along with mascara and eye shadow are all part of the range. Designed in the typical Valentino red, their packaging instantly catches the eye.
What makes the Valentino brand so special?
Valentino is one of the world's most iconic haute couture brands. This glamour emanates through the brand's fragrances, all of which exude a sense of elegance and imbue their wearers with self-confidence.The perfume notes are characterised by sensuality and emanate a sense of energy and self-expression.
Buy Valentino perfumes at parfumdreams
At parfumdreams, you can buy Valentino perfume and choose between Valentino Eau de Toilette and Valentino Eau de Parfum. You decide how intense you want your fragrance to be and what scent direction you're going in.