Face serums for men
14 article(s)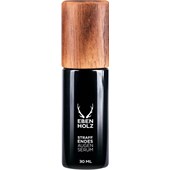 Ebenholz skincareFacial care Firming Eye Serum
£40.95
/ 30 ml
BP: £1,365.00* / 1 l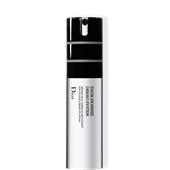 DIORDior Homme Dermo System Sérum Yeux Tenseur Défatigant
BP: £3,863.33* / 1 l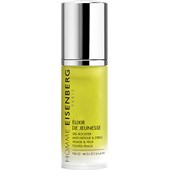 4/5 AggregateRating
Well-groomed skin with face serums for men
A carefully considered skincare routine will improve the appearance of the skin in the long term. A face serum should be part of everyone's routine. A face serum for men is perfectly tailored to the skin's needs and provides it with valuable active ingredients.
Incorporate a face serum for men into your grooming routine
In contrast to a moisturiser, a face serum for men is usually water-based. The water-based solution is packed with highly effective ingredients that penetrate deep into the skin. Application is extremely easy, fast and effective – so there are no more excuses for not using a serum.
The first step when it comes to face care for men is always cleansing. It is best to use a mild cleansing gel or a cleansing foam for this step. This is followed by a facial serum. The watery consistency makes it very easy to apply even a small amount of the product. Wait a brief moment for the serum to be absorbed. Finally, apply the moisturiser of your choice. This ensures that the active ingredients in your serum will be locked into the skin.
The best active ingredients in face serums for men
Face serums are a popular skin care product, mainly because of their high concentration of active ingredients. There are a few types of face serums that are particularly popular and widely used:
Hyaluronic acid serum for men: hyaluronic acid is one of the classics when it comes to moisturising ingredients. It is a natural component of the skin and is therefore highly compatible with our skin. It is also known for its ability to bind an extremely large amount of water. This active ingredient is therefore perfect for all skin types, but especially for dehydrated skin.
Retinol serum for men: retinol is a very well researched and highly effective active ingredient. This antioxidant protects the skin from free radical damage, reduces the depth of wrinkles and evens out the skin's texture. However, it can also make the skin more sensitive to the sun's rays, which is why a sunscreen should always be used during the day if your skincare contains retinol.
Anti ageing serum for men: This type of serum is designed to combat the signs of skin ageing. Common active ingredients include retinol, vitamin C and acids such as AHA or BHA. All these active ingredients aim to refine the skin structure and prevent damage. During the day, an anti ageing serum is best combined with a day cream with a high sun protection factor.
Buy nourishing serums for men at parfumdreams
There's more to face care than simply a cleansing gel and a cream: Complement your skincare routine with a serum that is perfectly suited to your skin's needs. As soon as you put a little more time and effort into your face care routine, your skin is bound to thank you.