Marc Jacobs perfume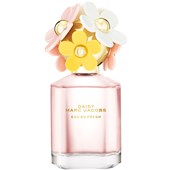 Marc JacobsDaisy Eau So Fresh Eau de Toilette Spray
£31.90
/ 30 ml
BP: £1,063.33* / 1 l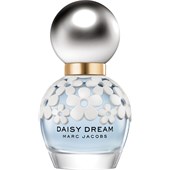 Marc JacobsDaisy Dream Eau de Toilette Spray
£31.70
/ 30 ml
BP: £1,056.67* / 1 l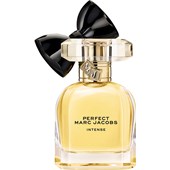 Marc JacobsPerfect Eau de Parfum Spray Intense
£48.90
/ 30 ml
BP: £1,630.00* / 1 l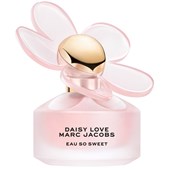 Marc JacobsDaisy LoveEau So SweetEau de Toilette Spray
£33.70
/ 30 ml
BP: £1,123.33* / 1 l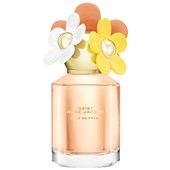 Marc JacobsDaisy Ever So Fresh Eau de Parfum Spray
£44.80
/ 30 ml
BP: £1,493.33* / 1 l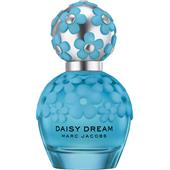 Marc JacobsDaisy DreamForeverEau de Parfum Spray
£41.99
/ 50 ml
BP: £839.80* / 1 l
4,5/5 AggregateRating
Marc Jacobs perfume: A firework for the senses
Marc Jacobs perfume shows our noses why this New Yorker has gained millions of fans around the globe. Although he has recently made headlines with his polysexual fashion, it's still Marc Jacobs perfumes which dominate the women's world. Marc Jacobs stands for exhilarating fragrance compositions that are as varied as they are balanced.
The following Marc Jacobs perfumes are especially popular:
Marc Jacobs Daisy: This fragrance is available as an Eau de Toilette or an Eau de Parfum from Marc Jacobs. This fruity, fresh mix is the perfect starter fragrance for young ladies who still need to discover their personal preferences when it comes to the world of perfumes. Grapefruit and strawberry in the top notes transition into the classic blossoms of violet, gardenia and jasmine before finishing softly with musk, light woods and vanilla.
Marc Jacobs Perfect: We are all perfect beings. This floral Marc Jacobs perfume stands for self acceptance and optimism. It embodies a favourite Marc Jacobs motto, "I am perfect as I am." The designer has even had the word perfect tattooed onto his hand. This fragrance starts with the complex mix of daffodil and rhubarb, before the gentle notes of almond milk and cashmeran come into focus.
Marc Jacobs Daisy Love: This Eau de Toilette from Marc Jacobs has been given the nickname "so sweet". Indeed, this fragrance presents itself like a delicious dessert, inspiring the noses of gourmets. This perfume exudes cheer right from the beginning, when the aroma of white raspberries combines with bergamot and cloudberries. Marguerite daisy trees and jasmine milk transform the zingy opening into a sugary-sweet experience, to which musk and iris wood add the necessary complexity.
The bottles for Marc Jacobs perfumes are just as brilliant and light-hearted as the fragrances. The body of the bottle is crowned with spectacular blossoms, stars and bows that draw the eye.
Marc Jacobs fragrances for the young and young at heart
Marc Jacobs is one of the few great fashion designers who has always created within the zeitgeist. Marc Jacobs perfumes for women and his fashion have gone hand in hand for decades. However, the New Yorker didn't have it easy. His mother cared so little for him that he grew up with his grandmother at times. His talent quickly became apparent, for example in 1987, when he became the youngest designer to receive the Perry Ellis Award for emerging talent from the Council of Fashion Designers of America.
Since then, Marc Jacobs has built his empire with hard work and drive. He presented the first collection under his own name in the mid 90s. He worked for Louis Vuitton from 1997 to 2013. At the same time, he devoted a part of his creativity to perfumes. Although he is most notably know for women's perfume, Marc Jacobs has also created fragrances for men.
Order Marc Jacobs perfume at great prices
There is a large selection of Marc Jacobs Eau de Parfums and Eau de Toilettes at parfumdreams. His fashion now blurs gender boundaries and corresponding fragrances are expected. However, Marc Jacobs perfumes for women are still incredibly feminine – but who says only women should smell sweet?