Curling irons
14 article(s)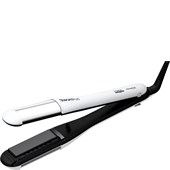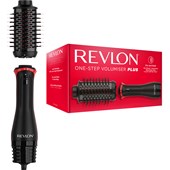 RevlonDryersOval Brush Dryer & VolumiserOne-Step Volumiser Plus
BP: £56.85* / 1 pcs.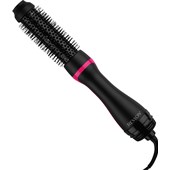 RevlonDryersBlack PinkOne-Step Dryer & Styler
£34.95
/ 1 pcs.
BP: £34.95* / 1 pcs.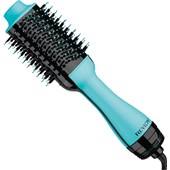 RevlonDryersMintOne-Step Dryer & Volumiser
£37.20
/ 1 pcs.
BP: £37.20* / 1 pcs.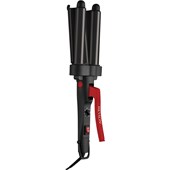 RevlonCurling IronsTourmaline Ceramic Jumbo WaverWave Master
£30.40
/ 1 pcs.
BP: £30.40* / 1 pcs.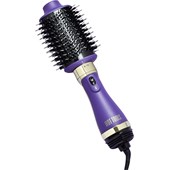 HOT TOOLSHair dryerPurple GoldPro Signature Dryer & Volumizer
£37.91
/ 1 pcs.
BP: £37.91* / 1 pcs.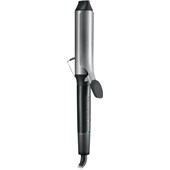 RemingtonCurling tongs Pro Curl CI5538 Curling Iron (38 mm)
£25.79
/ 1 pcs.
BP: £25.79* / 1 pcs.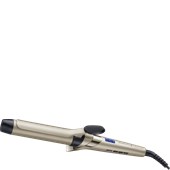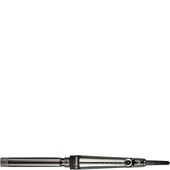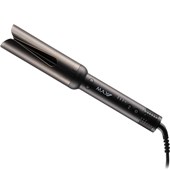 Max ProCurling tongs Twist Auto Curler 34 mm
£104.95
/ 1 pcs.
BP: £104.95* / 1 pcs.
4/5 AggregateRating
Curling wands for flowing waves
Waves generate volume, while beach waves create an airy surfer look. With the right curling wands, you can give even straight hair enchanting waves or curls. At parfumdreams you will find a wide selection of different curling wands that will curl your hair while protecting it or give it voluminous waves.
The perfect curling wand for wavy hair
Big, soft waves, airy waves or little ringlets: There's the perfect curling iron for every look. Depending on the diameter, you can get great definition or a more undone look:
The easiest way to create little corkscrew curls is with a thin curling wand. The diameter should be less than 28 millimetres. The narrower the heated barrel, the smaller and tighter the curls.
You can generate soft beach waves and big curls with a curling wand measuring at least 3 cm. If you want to create natural beach waves, you can also use two different sizes of curling wand.
Alternatively, you can also opt for a conical curling wand. The varying thicknesses give your curls a natural look.
Short hair can also be transformed into a swirly head of curls. Curling tongs are of particular advantage here, as the tongs set the short hair during the process. The hair strands can't escape and are gently curled.
To give the curls a really firm hold, you can set them with hairspray when they have cooled down.
The right way to use curling wands while protecting your hair
To transform your hair into curls while protecting your hair, you should always ensure that your hair is completely dry after washing. In addition, a heat protector helps your hair to suffer less damage.
For best results, divide the hair into top hair and bottom hair. Begin with the bottom hair and proceed section by section. The curling wand becomes very hot – with settings up to 230 degrees. Therefore, do not hold the curling wand too close to your scalp.
Hot air brushes work somewhat differently. With these, you can also wrap damp air around the brush without hesitation. By using various brush attachments, you can produce natural waves. Use a heat protector spray here too so as not to damage your hair.
The temperature also plays a big part in creating the perfect wave. Fine hair needs less heat for styling. A temperature of 160 degrees is often sufficient to curl thin and fine hair. To get waves and curls in thicker hair, more heat is needed. You can set the temperature up to 230 degrees to get the desired result.
Curls and waves for every type of hair: Curling wands at parfumdreams
You are guaranteed to find the right curling wand for your beach waves, corkscrew curls or voluminous waves at parfumdreams. Professional tools and high-quality haircare and styling products are the beauty helpers for your perfect hairstyle. Browse the latest haircare range and have your favourite products delivered to your door quickly and easily.