Juicy Couture perfume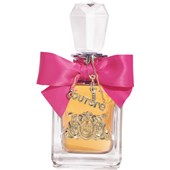 Juicy CoutureViva La Juicy Eau de Parfum Spray
£26.26
/ 30 ml
BP: £875.33* / 1 l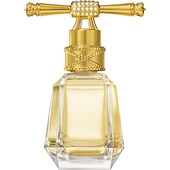 Juicy CoutureI am Juicy Couture Eau de Parfum Spray
£20.80
/ 30 ml
BP: £693.33* / 1 l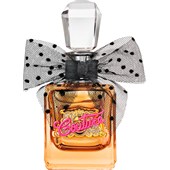 Juicy CoutureViva La JuicyGold CoutureEau de Parfum Spray
£26.26
/ 30 ml
BP: £875.33* / 1 l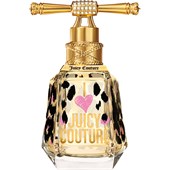 Juicy CoutureI Love Juicy Couture Eau de Parfum Spray
£45.22
/ 50 ml
BP: £904.40* / 1 l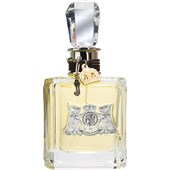 Juicy CoutureJuicy Couture Eau de Parfum Spray
BP: £1,115.80* / 1 l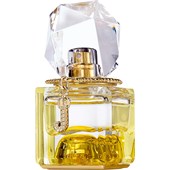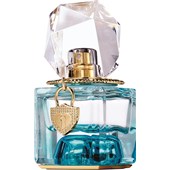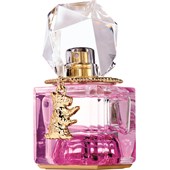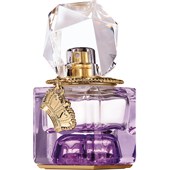 Juicy CoutureOui PlayDecadent QueenEau de Parfum Spray
BP: £1,930.00* / 1 l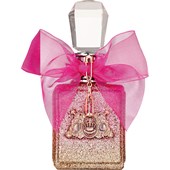 Juicy CoutureViva La JuicyRoseEau de Parfum Spray
£37.54
/ 50 ml
BP: £750.80* / 1 l
5/5 AggregateRating
Juicy Couture perfume: flamboyant and sensual fragrances
Californian fashion brand Juicy Couture is part of the Authentic Brands Group fashion company and is famed for its cosy but glamorous styles. It is best known for its velour tracksuits printed with bold lettering.
Juicy Couture's fashion is predominantly sold in the USA, but is also available on the European market. The perfumes are also sold in Europe - in Germany, Juicy Couture has only been active on the fragrance market for a few years.
This explains why there aren't many Juicy Couture perfumes available in Germany yet, but some of the exclusive women's fragrances are already bestsellers. Juicy Couture designs fashion for style-conscious and self-confident women, and the brand's fragrances are meant to reflect that as well.
These Juicy Couture fragrances are ones you should know
The Juicy Couture fragrance collection is small but mighty and the existing fragrance brands are constantly being reinterpreted. The various Juicy Couture perfume lines are:
I am Juicy Couture: Floral notes and a complex fragrance characterise this Juicy Couture perfume. The perfume is evocative of Paris, boasting fruity and fresh notes. Passion fruit, apple and mandarin meet vanilla, caramel and patchouli. The result is a unique composition synonymous with sensuality, romance and seduction.
I love Juicy Couture: For fans of sweet scents, this Eau de Parfum by Juicy Couture is the perfect choice. Candied apple combined with currants and mandarins create a sweet and fruity interplay.
Juicy Couture Oui: It is a statement fragrance that impresses with fruity floral accents of watermelon, jasmine and tuberose. A life-affirming fragrance, exuding cheerfulness. Even the colourful bottle radiates a joie de vivre.
What makes Juicy Couture perfumes so special?
Juicy Couture is young, funky and symbolises fresh, unconventional and modern designs. The perfumes embrace this idea. Innovative fragrances that stand out from the crowd with unconventional scent compositions and high-quality ingredients, that guarantee a lasting, pleasant fragrance are the hallmarks of Juicy Couture eau de parfum and play a part in the brand's success.
Buy Juicy Couture perfume at parfumdreams
At parfumdreams, you can buy a wide range of perfumes by Juicy Couture. Discover the collection and shop at great prices. Simply order online and have it delivered straight to your door.