Hair straighteners
14 article(s)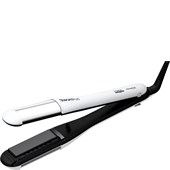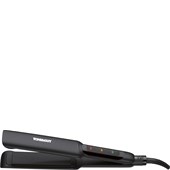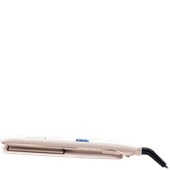 RemingtonHair straightener Pro Luxe S9100 Hair Straightener
£51.60
/ 1 pcs.
BP: £51.60* / 1 pcs.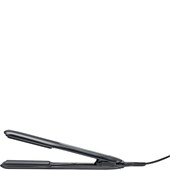 HH SimonsenStraightener Infinity Salon Pro Styler
£200.79
/ 1 pcs.
BP: £200.79* / 1 pcs.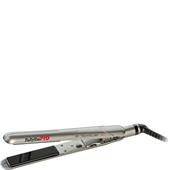 BaByliss ProStraightener EP Technology 5.0
BP: £45.12* / 1 pcs.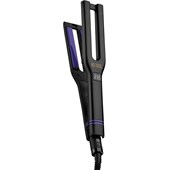 HOT TOOLSHair straightener Pro Signature Dual Plate Straightener
£46.41
/ 1 pcs.
BP: £46.41* / 1 pcs.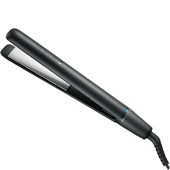 RemingtonHair straightener Ceramic Glide 230 Hair Straightener S3700
BP: £35.79* / 1 pcs.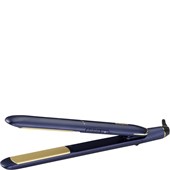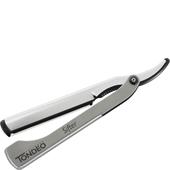 TondeoCut-throat razor "Sifter Classic" + 10 Blades TSS3
£30.47
/ 1 pcs.
BP: £30.47* / 1 pcs.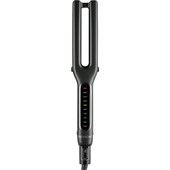 RevlonStraightenersCopper Ceramic Dual Plate StraightenerDouble Straight
£44.02
/ 1 pcs.
BP: £44.02* / 1 pcs.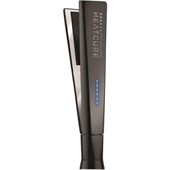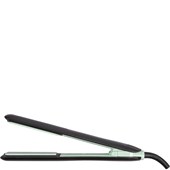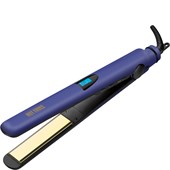 HOT TOOLSHair straightenerPurple GoldPro Signature Straightener
£37.91
/ 1 pcs.
BP: £37.91* / 1 pcs.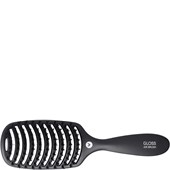 5/5 AggregateRating
Hair straighteners and flat irons: for smooth shiny hair
A hair straightener is the perfect hairstyling tool for everyday use. Smooth hair, perfect styles and the hairstyle you want are easy to achieve with a hair straightener. Whether you want to create a quick hairstyle for a long working day or an elaborate evening look – with modern hair straighteners, you can not only straighten your hair but also create big waves or casual beach waves.
Creating curls with a hair straightener
Don't let the name mislead you: a hair straightener is not just for smoothing hair. To create curls or waves, simply place a lock of hair between the plates. Now turn the straightener 180 degrees and draw carefully through the lock of hair. The lock of hair should now have transformed into a beautiful curl.
Fine hair especially can benefit from this technique: It is often the case with fine hair that curls created with a hairspray to have a good hair day all day long.
Titanium or ceramic straighteners: Which is better?
Whilst some people swear by ceramic straighteners, others go for the titanium version. It's not possible to make a blanket statement about which material is better. The quality of the thermal plates is decisive. The less these are prone to developing scratches and the smoother they are, the less they tear the hair and therefore protect the hair better in use.
As a rule, the price of a hair straightener is a good indicator of quality. Entry models for 20 euros are usually less protective for the hair than models that cost 150 to 200 euros, which are also used by professional hairstylists. You should entirely avoid hair straighteners with metal plates because the heat is not distributed evenly with these and they become too hot in some places. This can dry out your hair or make it brittle.
How can you find the right straightener for your hair?
The length of your hair determines which hair straightener is suitable for you.
Short hair or thin air: For styling, it would be best to buy a mini styler with a narrow thermal plate. With this you can grasp individual strands well and also short hairs, such as when you want to smooth a ponytail.
Thick, long or frizzy hair: A maxi styler is the best choice for these hair types. These have super wide thermal plates that give off a lot of heat and can therefore tame voluminous or curly hair too.
All hair types: With a classic styler with medium-wide thermal plates, you can create any style you want and it is suitable for every hair type.
Shop high-quality hair straighteners and flat irons at parfumdreams
Hair straighteners with various adjustable temperatures protect your hair when styling. A high heat with temperatures of over 200° C damages the hair in the long term and dries it out. It is therefore even more crucial that you use a heat protection spray before you use a hair straightener.
You will find salon-quality hair straighteners and flat irons at great prices at haircare to get the best out of your hair.