Shaving foams for men
11 article(s)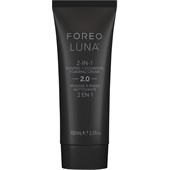 ForeoFor Men 2 in 1 Shaving + Cleansing Foam Cream 2.0
£31.25
/ 100 ml
BP: £312.50* / 1 l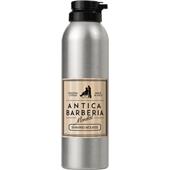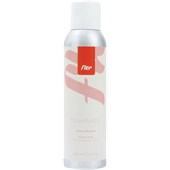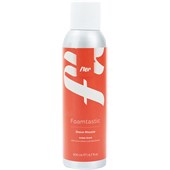 5/5 AggregateRating
Shaving foam for men – the bathroom must-have
Shaving foam is a modern care product for the man of today. No need to painstakingly lather it up with a brush, it comes ready-made with perfect foaminess in a can. Applying shaving foam for men with your fingers is easy and you just need to briefly leave it to work. Then use a wet shaver to reliably remove unwanted hair. The following ingredients give you a smooth result:
Vitamin E: Works as scavenger of free radicals and can prevent cell damage.
Aloe Vera: Its skin-nourishing properties also come into their own in shaving foam.
Chamomile extract: Is anti-inflammatory and can promote wound healing.
Glycerine: Very dry skin benefits from its moisture-binding properties.
Cocoa butter: Rich in unsaturated fatty acids, also hydrates and pampers the skin during shaving.
Do you have dry skin? Then make sure it contains moisture-binding ingredients such as glycerine when selecting your shaving foam. If you have sensitive skin, go for a sensitive shaving foam for men. This line is free of alcohol and fragrances. Instead, they use nourishing components such as jojoba oil or almond extract.
How to use shaving foam for men properly
If you haven't been happy with the results of your wet shave so far: Here are a few tips on how to best apply shaving foam. Professionals prepare facial skin for shaving with a damp, warm towel. Simply place this loosely on your cheeks and chin and relax for a few minutes. This opens the pores and softens the whiskers.
Afterwards, wet your face to help spread the foam. Put a small portion between your palms and massage the shaving foam for men thoroughly all over. Now be patient for a few minutes. Because even the best shaving foam needs time to soften the hair thoroughly. It may take three to five minutes to get the best results. But patience pays off. Because the blade can now trim even the finest hairs to the exact length you want, without causing your skin any additional stress.
The right shaving foam is only half the battle
Even if you have tough skin: Generally speaking, you should never wet shave without shaving foam or some other product. Any contact with the blade will damage your skin. Shaving foam has gliding properties that minimise the risk of injury.
The blade of your razor should always be very sharp. A single stroke is then all it takes to properly remove hair. Be sure to rinse your face after shaving with plenty of warm water. This will remove any residue or bits of hair from your skin. Follow up with an after shave product of your choice for the perfect wet shave.
Buy shaving foam for men at parfumdreams
Whether with organic ingredients, masculine fragrance or sensitive formulation, We've got them all. Our online shop makes it easy to order the right shaving foam for men. You don't even have to leave your house. Take your time to choose the perfect product for your skin's needs and enjoy a smooth shave.