Tom Ford Heroes
Classic and timeless, yet adapted to modern times, each signature fragrance is designed to make a single, unforgettable style statement.
Unique to daring creations
The Private Blend collection is an experiment without limits. For Tom Ford, there are no rules that restrict what a fragrance can be. Each of these exclusive fragrances is unadulterated & unique.
Aromatic woods & spices of Asia
A unique and sumptuous best-selling fragrance that stimulates the body, mind and senses – deeply exotic and sensual.
Sensual. Seductive. Unforgettable
Tom Ford's iconic fragrances take you on an olfactory journey of irresistible intensity. This unique blend combines black orchid, spicy notes and sensuous floral accords.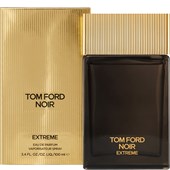 Tom FordSignatureNoir ExtremeEau de Parfum Spray
BP: £1,254.90* / 1 l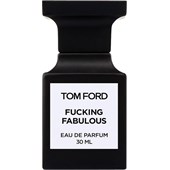 Tom FordPrivate BlendFucking FabulousEau de Parfum Spray
BP: £4,560.00* / 1 l
Tom Ford: The road to his own brand
Texan Tom Ford originally worked as a model and studied Art History but from early on dreamed of having a career as a fashion designer. In 1990 he was recruited by the fashion house Gucci, a diminished brand at the time, taking it to the top of the luxury brand market with his designs.
His position as Creative Director ultimately made him famous and he designed clothing, fragrances and stores for the Italian fashion company. He was also in charge of the design of other luxury brands for some years.
In 2004 he founded his own eponymous brand with headquarters in New York. He began to create perfumes and has been very successful with his Tom Ford perfumes right up until today.
What makes Tom Ford perfumes stand out?
For the designer, perfumes are more than just fragrances. They are meaningful accessories that complete an outfit. To create his fragrances, Tom Ford collaborates with high-ranking perfumiers, including Harry Frémont, Honorine Blanc and Jacques Cavallier-Belletrud.
The perfumes by Tom Ford are characterised by exciting contrasts, through which the fragrance notes, some of which are classic, are transformed into modern fashionable perfumes. High-quality ingredients and a succinct scent trail are what make perfumes by Tom Ford stand out – their recognition factor is high. The designer has already created more than 100 perfumes for his own brand and so far his creativity has never disappointed.
The first fragrances that Tom Ford brought out in 2006 were aimed at men or were gender-neutral fragrances, and have long since become classics. Women's perfumes also appeared over the years.
A Tom Ford perfumes should be seen as a fashion accessory, with which the wearer completes their image. It accentuates the self-awareness of the individual and creates a feeling of sensuality and strength at the same time. If your budget won't stretch to the perfumes, you can opt for an Eau de Toilette or a Tom Ford Body Spray. These are refreshing, have a light fragrance and cost considerably less.
What characterises Tom Ford perfume?
Tom Ford perfumes are characterised by the contrast of classic and modern. His fashion collections are frequently avant-guard and his perfumes enhance this orientation. Opulence versus restraint or freshness versus density characterise the Tom Ford Eau de Parfums, which can be purchased in a variety of different fragrances. If you prefer a lighter touch, you will get on well with a Tom Ford Body Spray. Extravagant luxury perfumes like those by Tom Ford are something special that make their wearers feel good, accentuate feelings of self-worth and stand for a feeling of sensuality and strength.
Shop Tom Ford perfumes at parfumdreams
At parfumdreams, you can purchase an exclusive selection of Tom Ford Perfumes. Both the high-quality perfumes and the more affordable Tom Ford Body Sprays are available in the range. Why not have your fragrance accessory by Tom Ford delivered to your door? It's easy.