Men's trimmers
12 article(s)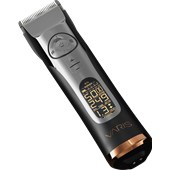 VARISHair clippers & trimmers Clipper Vc 42
BP: £164.95* / 1 pcs.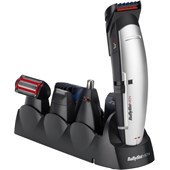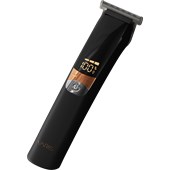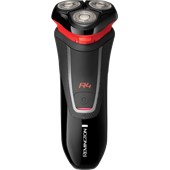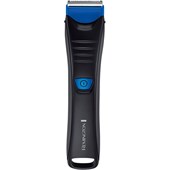 RemingtonBody Hair Trimmer Delicates & Body Hair Trimmer BHT250
BP: £33.43* / 1 pcs.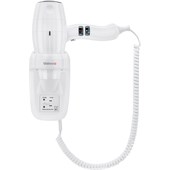 ValeraRazors Silent Jet Protect 2000 Shaver
£156.27
/ 1 pcs.
BP: £156.27* / 1 pcs.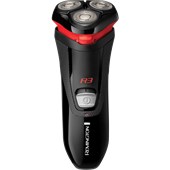 RemingtonRotary shaver R3000 R3 Style Series
£32.99
/ 1 pcs.
BP: £32.99* / 1 pcs.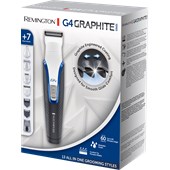 RemingtonPersonal Groomer PG4000 G4 GraphiteSeries
£36.56
/ 1 pcs.
BP: £36.56* / 1 pcs.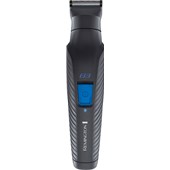 RemingtonPersonal Groomer PG3000 G3 GraphiteSeries
£30.41
/ 1 pcs.
BP: £30.41* / 1 pcs.
5/5 AggregateRating
Electric shavers & trimmers – for a perfectly shaped beard
An electric shaver & trimmer is great for creating any beard style and, of course, a complete shave. Unlike a wet shaver or men's razor, electric trimmers and shavers do all the work pretty much by themselves. The cutting system rotates gently over the skin and effectively removes any whiskers. However, you need to follow a few tips to ensure a successful clean shave or beard trim.
Electrical shavers and trimmers for the perfect facial shave
When looking at beard shavers, you soon realise that there are electric shavers as well as trimmers. There are even electric shavers that combine both functions in one device as well. But besides beard trimmers, multigroomers and other electric shavers, a good shaving result is the most important thing for many men. Plus, the products are very practical to use:
Preparing an electric shaver for men: Some models require direct power supply, others work with a rechargeable battery. Before shaving, check that the device is charged and ready for use.
Prepare facial skin for shaving: Before you start shaving your face, prepare your skin. Wash your face and soak your beard as much as possible. This makes for a more comfortable, easier shave.
Prepare beard hair for shaving: A beard that is longer is more difficult to shave than a few stubbles. So trim your beard with special beard scissors if necessary. This provides a more reliable way for the blades of the razor to reach every whisker.
Adjust the electric shaver and trimmer and start shaving: Guide the electric shaver over the skin, preferably at a right angle. Keep the skin taut and shave against the direction of growth. Don't shave an area too many times. This will only cause unnecessary redness and irritation. The shaver itself takes care of the rough work, while the trimmer is suitable for touching up fine contours.
Clean the shaver and care for your skin: Once the shave is finished, clean both the skin and the electric shaver and trimmer. Use special skin care products that cool and soothe the skin. Then clean the device and use the brushes and gadgets included in your package. This makes cleaning very practical and quick.
The blades of a men's electric shaver are much more robust and durable than disposable razors. But you still need to replace them every now and again. Replace the cutting element of an electric shaver about every 18 months. This makes shaving much more comfortable and quicker again.
The best methods of using an electric trimmer and shaver
Shaving is always a hairy business – but you can tame any beard with a few tricks. The electric shaver for men glides along the surface of the skin smoothly. It has sharp blades located behind thin metal foils. The blades target every hair. So, position the electric razor on your skin without applying too much pressure and work from the cheeks over the neck to the mouth area. This will usually let you achieve a close shave without any cuts or irritation.
A separate trimmer, on the other hand, is somewhat smaller and more compact. If the trimmer is attached to the electric shaver for men, it can be activated at the touch of a button. The narrow, movable blades can be placed close to the skin so you can define or touch up contours. The result is a successful shave that reflects your own wishes and ideas.
Buy electric trimmers and shavers at parfumdreams
Whether for trimming beards or for a full shave – an electric trimmer shaver tackles any job and delivers satisfying results. At parfumdreams you will find different shavers for men to suit individual shaving needs. Smooth shaves and beard styles that wow are both possible – creating a unique look.