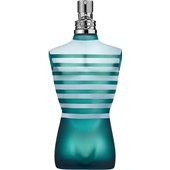 Jean Paul GaultierLe Mâle Eau de Toilette Spray
£51.00
/ 75 ml
BP: £680.00* / 1 l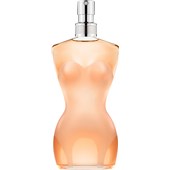 Jean Paul GaultierClassique Eau de Toilette Spray
£57.00
/ 50 ml
BP: £1,140.00* / 1 l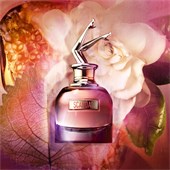 Jean Paul GaultierScandal Eau de Parfum Spray
£38.25
/ 30 ml
BP: £1,275.00* / 1 l
Jean Paul Gaultier Perfume
Jean Paul Gaultier perfumes: Sensuality for everyone
Jean Paul Gautier is both a man and a brand– both of which are inextricably linked. French fashion designer Gaultier founded one of the most well-known fashion companies in the world and has repeatedly attracted attention with his creations over the decades. The perfumes from Jean Paul Gautier are also very well-known and almost everyone is familiar with their characteristic bottles in the form of a male or female body.
Jean Paul Gaultier, who was born in 1952, never received any classical training as a fashion designer. In 1970, he sent his fashion designs to the famous designer Pierre Cardin, who was so impressed he employed Gaultier as an assistant. From this point onwards, his career grew from strength to strength and he was already ready to present his own first collection in 1976. Gaultier stands for extravagant haute couture that is practically unwearable on a daily basis, but many of his more casual designs such as the sailor shirt remain on trend to this day.
JPG perfume: The designer's most famous fragrances
In 1993, Jean Paul Gaultier also began producing perfumes. He soon released a Jean Paul Gaultier women's fragrance, which was later sold under the name Classique. The male counterpart was then released in 1995, the men's fragrance Le Male. Both fragrances are still around today, still sold in their iconic bottles in the form of a male and female body.
The signature fragrances have a strong symbolic power because the design of the bottle is based around a symbolic figure: The sailor. Masculine and sexy, yet not complying with a conformist vision of masculinity, the men's fragrances from Jean Paul Gaultier have influenced the world of fragrances for three decades with their sweet and tart notes.
The collection of perfumes from Jean Paul Gaultier is about quality over quantity and is defined by the classics. New editions of the fragrances are also released from time to time, such as the pride edition of the Le Male fragrance. Notes of yuzu, pale woods such as neroli give this perfume that certain something and make this a fragrance that stands for diversity. A little sweet, a little tart – a perfume for all genders. The bottle with rainbow elements makes a statement and serves as a collector's item.
Buy Jean Paul Gaultier perfume: Order parfumdreams.de quickly and easily online
Whether it's a Jean Paul Gaultier Eau de Parfum or an Eau de Toilette – the selection available at parfumdreams is impressive. If you're looking for Gaultier perfumes, you've come to the right place. Whether it's a gift for someone else or for yourself – Gaultier perfumes have character and represent sensuality and seduction.