Gisada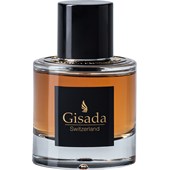 GisadaAmbassador For Men Eau de Parfum Spray
BP: £1,439.00* / 1 l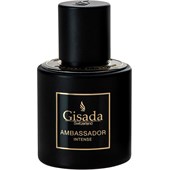 GisadaAmbassador Intense Eau de Parfum Spray
BP: £1,719.00* / 1 l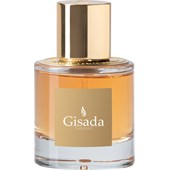 GisadaAmbassador For Women Eau de Parfum Spray
BP: £1,439.00* / 1 l
5/5 AggregateRating
Gisada perfume: Exclusive fragrances from Switzerland
The name Gisada proves that dreams can be achieved even in modern times. The story of Gisada began in 2013 in the Swiss metropolis of Zurich. Two brothers finally wanted to live out their passion for perfume. Armed with precise ideas, the two turned to perfumers of distinction.
This is how the two signature fragrances, Gisada Uomo and Gisada Donna, were created. Both fragrances combine modern elegance with precision, for which the Swiss are known. Gisada relies on high-quality ingredients that combine to form distinctive compositions with strong character. In all their creations the founders strive for perfect balance and harmony. The results are perfumes by Gisada that impress with clarity, freshness and elegant understatement. Matching shower gels complement the fragrances.
The best Gisada perfumes
There are several best sellers from the Swiss brand that perfume lovers should not be without in their collection. These are the most popular Gisada perfumes:
Gisada Ambassador Intense: This men's fragrance from Gisada appeared in 2022 and immediately became a crowd pleaser. The fragrance is based on the multi-layered strength with which the original, named Ambassador, already impressed. The sparkling freshness of the citrus fruits mandarin, grapefruit and bergamot merge into the surprising heart note of lavender, which cardamom and pink pepper then lend a refined finish to.
Gisada Ambassador for Women: This women's fragrance from Gisada promises its wearer romantic sensuality. Radiant femininity with floral fresh notes make this perfume perfect for everyday use. Apricot, bergamot, pear and violet dominate the top note, which combine with the floral accents of rose, tuberose, freesia and the soft tones of raspberry and plum. Tonka bean, musk, patchouli, cedar and sandalwood add depth to the fragrance, with a hint of vanilla providing the necessary sweetness.
The fragrances from Gisada are always well balanced: The mixture of floral and sweet or oriental and citrus fragrances makes the perfumes so popular.
Gisada Eau de Parfum: Clean lines with a sensual touch
The bottles for Gisada perfume already express the concept of the brand. Thanks to their clean lines, the elegant crystal bottles don't require an ornate, overly fussy design. In the individual perfumes by Gisada, gold is mixed with colours that symbolise the respective fragrance.
Andreas Wilhelm is responsible for the composition of the perfumes from Gisada. The perfumer is known as a "super nose" who creates harmonious fragrances with a unique appeal for men and women in his laboratory in Zurich.
Buy Gisada perfume: quickly and easily at parfumdreams
Bring a little Swiss luxury home: At parfumdreams you'll find a large selection of Gisada perfumes at great prices. Discover the whole world of fragrances and find your new signature scent.