Jeffree Star Cosmetics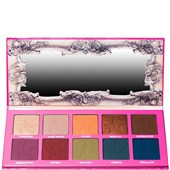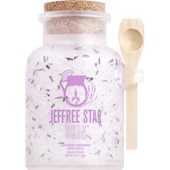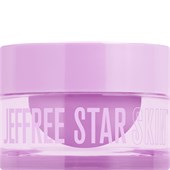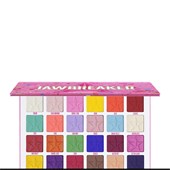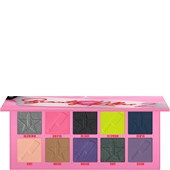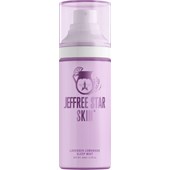 Jeffree Star CosmeticsSkin care Lavender Lemonade Sleep Mist
£23.75
/ 80 ml
BP: £296.88* / 1 l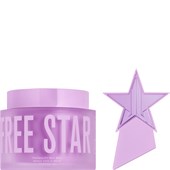 5/5 AggregateRating
Jeffree Star Cosmetics: Luxury cosmetics products for glamorous and extravagant looks
Beauty influencer and make-up artist Jeffree Star founded Jeffree Star Cosmetics in Los Angeles in 2014. He is famous for his YouTube make-up tutorials, where he demonstrated his extravagant and glamorous looks. Among the first products were the now legendary Velour Liquid Lipsticks in stunning colours that offer amazing coverage. They were followed by eyeshadow palettes, highlighters, mascara and skincare products in unconventional packaging. Star used his brand to celebrate diversity and beauty, and to help people to effectively emphasise their individuality.
Shop for Jeffree Star makeup at parfumdreams
Just a handful of selected online shops sell the original Jeffree Star products in Germany. One of them is parfumdreams. We offer a comprehensive selection of make-up, skincare and gentle cleansing products. All products are cruelty-free. They are not tested on animals, and contain no animal-derived ingredients or gluten. They are also dermatologically tested and cause no irritation whatsoever, which means they are even suitable for sensitive skin. A selection of the main product categories:
Jeffree Star Cosmetics bath salts are a great way to treat yourself from head to toe. They have a delicate lavender scent that relaxes the body and mind. Thanks to their rich formula containing vitamins, minerals, lavender oil and lemon extract, they nourish the skin as you bathe. The iconic hand mirrors are the perfect addition to any cosmetics collection. With their fairytale-like designs and dazzle-free glass they'll always tell you who is the fairest in the land.
Buy glamorous products by Jeffree Star
Create stunning looks that underscore your individuality with Jeffree Star Cosmetics. The products from this iconic US brand make an eye-catching addition to any bathroom or dressing table. In neon pink, rainbow colours or bright patterns, they'll steal the show from all other cosmetics products. And everyone loves the luxurious packaging of the concealer and lipgloss products. They're perfect for any diva who wants to make a statement. The high-quality, extravagant products in the Jeffree Star Cosmetics range are now also available in Germany. Check them out at parfumdreams and be inspired by the captivating colours, which you can use to get creative and achieve any style.