David Beckham perfume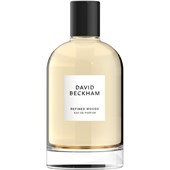 David BeckhamCollectionRefined WoodsEau de Parfum Spray
£16.50
/ 100 ml
BP: £165.00* / 1 l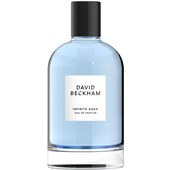 David BeckhamCollectionInfinite AquaEau de Parfum Spray
£16.40
/ 100 ml
BP: £164.00* / 1 l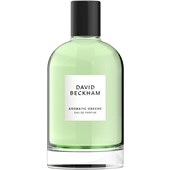 David BeckhamCollectionAromatic GreensEau de Parfum Spray
£17.30
/ 100 ml
BP: £173.00* / 1 l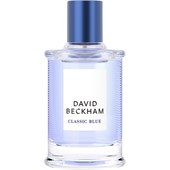 David BeckhamClassic Blue Eau de Toilette Spray
£11.02
/ 50 ml
BP: £220.40* / 1 l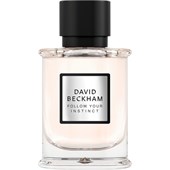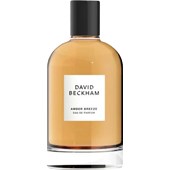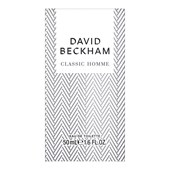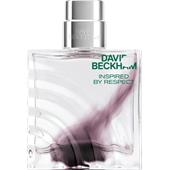 5/5 AggregateRating
David Beckham perfume: The unmistakable flair of success
Style is a family affair with the Beckhams. After his hugely successful career as a footballer, David Beckham, along with wife Victoria, has turned to the finer things in life. David Beckham Eau de Toilette now includes more than 37 different creations, making it one of the best-selling celebrity perfumes worldwide.
How did David Beckham cologne come about?
David Beckham launched his career on the football pitch at Manchester United at the age of 17. He married Posh Spice Victoria, a member of the pop band Spice Girls, at the height of his illustrious football career. 'Posh and Becks', as they were nicknamed, have four children. When the band broke up in 2000, Victoria Beckham embarked on a career as a style icon. Her husband caught a taste of it, so once his sports career ended, he also turned to designing luxury items.
In 2005, David Beckham released his first fragrance called Instinct, which still has many fans today. The perfume is made in collaboration with specialists from Coty.
David Beckham perfume: masculine cologne
It comes as no surprise that David Beckham's partnership with Coty has already resulted in 37 different colognes for men. All David Beckham men's fragrances feature a masterful blend of woody, floral and fruity aromas.
The following David Beckham products are highly popular as eau de toilette and eau de parfum:
Beckham Classic Blue: This eau de toilette by David Beckham is all about sporty freshness with sex appeal, exuded by the blend of musk, clary sage and citrus notes.
Beckham Respect: Sweet spice is the hallmark of this popular fragrance. Pink pepper, grapefruit and lavender are just some of the ingredients that make this eau de toilette so unforgettable.
Beckham Classic: Classic style is at the forefront of this Beckham fragrance. A scent that bridges generations impresses with citrus notes and warm coumarin, an understated note that succeeds in creating a very noticeable effect.
Buy David Beckham perfume online
Posh and Beck are a long way from retirement. So new products are constantly appearing under their brand names David Beckham perfume is not only available as a fragrance. At parfumdreams, there is a wide range of cosmetics with the various Beckham fragrances, for example deodorant, shower gel and after shave.