Vie-Long S.L. Skin care and Kosmetik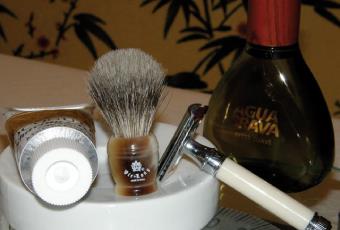 The brand name Vie-Long S.L. stands for superior quality in the manufacturing of handmade shaving brushes and professional make-up brushes. The manufactory, founded in Spain in 1940, offers a large selection of brushes made from genuine hair, which are produced through a combination of modern technologies and traditional manufacturing methods. The resulting end product has always been of the highest quality and has a very long service life.
Vie-Long S.L. produces superior quality shaving brushes and make-up brushes
To make its classic shaving brushes, Vie-Long S.L. uses genuine horsehair and badger hair from Valencia, Spain. The hair is fixed into the high-quality precious wood and acryclic handles in such a way that it does not fall out. With the right cut, which still today is done by hand for the exclusive models, the genuine hair brushes achieve their distinctive shape. For professional styling, the Spanish brush manufacturer offers a broad range of the best make-up brushes. These make-up brushes are tailored specifically to meet the demands of the modern woman and should not be missing from any make-up or dressing table.