Sabine Kober Accessoires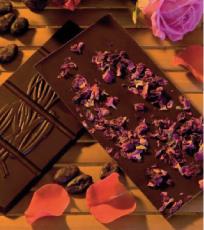 High-quality handbags can be obtained from Sabine Kober. You can choose between make-up bags, toilet bags or opt for a robust and optically very attractive cosmetic case in which you can store all the accessoires you need for your body care and make-up. Every handbag by the Sabine Kober brand features very high-quality workmanship and is made of a very durable real leather. The bags are optimised for their intended use, thus remaining easy to handle and practical. The selection of various models is large.
Sabine Kober offers high-quality bags for travelling or for everyday use
Toilet bags or cosmetic bags are often not just used when travelling, instead they are in daily use. So the workmanship should be correspondingly good. If you attach importance to very high quality, you can obtain various products from the brand that will more than meet your requirement. The handbags are available in various colours, thus allowing them to be perfectly coordinated with your outfit. You can choose between various sizes and the interior compartments vary as well. The label's bags can easily be coordinated with various accessoires and are considered as a sign of absolutely impeccable taste.
Accessoires of Sabine Kober