Philly & Phill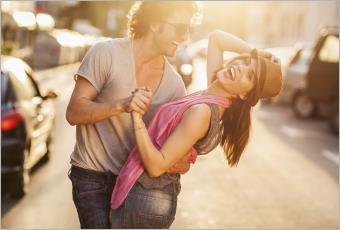 Fragrances from Philly & Phill – a must have for all perfume lovers
Perfume: the name is already promising! If a cheeky name like Philly & Phill is added then you will surely be curious as to what it is like. Two innovative people are behind the label Philly & Phill. Tanja Bublitz comes from the Munich perfumery Brückner, which has a long tradition. Her partner in the development of new fragrances is Stefan Cozma, who had previously made a name for himself in culinary pleasures. Philly & Phill have cheeky, unconventional fragrance creations. The new brand has its finger on the pulse with different fragrance notes. You have the choice between Rose, Grey, Emotional Aoud, Sensual Aoud, Glamorous Aoud and Pure. All the fragrances are conceived as an Eau de Parfum. Rose is a typical women's fragrance, Grey is reserved for the men. There are also unisex fragrances in the collection.
An eye-catcher: flaçons so beautiful you fall in love
The packaging is at least as sparkling as the contents. Bring a total eye-catcher to your bathroom or dressing table with the black flaçons. The flaçons are designed simply but in a deep black. A lively logo indicates the respective name. And about names: Phill & Philly stand as synonyms for modern people who keep established traditions but are always open to something new. Only in this way is further development possible. At the same time the old and eternally young game between man and woman is expressed. The fragrance designers from Munich make a clear point with the perfume creations – and are eagerly awaiting how the fragrance range will develop.