Mark Birley Parfum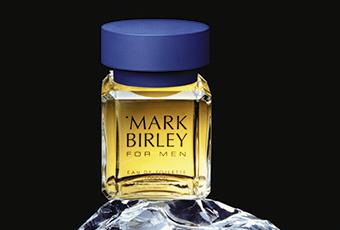 Exclusive men's fragrances for special occasions
Those who are searching for an extraordinary men's fragrance should try a perfume by Mark Birley. The extravagant fragrances For Men and Charles Street fulfill the expectations, which they set for exquisite men's fragrances. The simple yet impressive flacons emphasise the masculine elegance of this fragrance creation. For the modern man, the perfumes from the British luxury brand embody charisma, style and chic.
From the nightclub to the big white world of exclusive fragrances
Mark Birley, born in 1930, married the beautiful Annabel Vane-Tempest-Stewart in 1954. Birley also expressed the love for his wife by naming his legendary night club after her: The Annabel's on Charles Street in the elegant London district Mayfair was a famous destination. Illustrious guests ventured in and out, including Prince Charles. But Mark Birley also had another great love: The love for exclusive fragrances encouraged him to hire one of the best perfumers. Pierre Bourdon developed For Men, which appeared on the market in 1996, at first only for a select clientele. In 2010, the Charles Street fragrance was also released. Meanwhile, the luxurious men's fragrances are available for everyone in limited numbers.
Parfum of Mark Birley