Nail polish by Alessandro
Aesthetic finger nails are the dream of every woman with the opportunity to show off her hands at wo…
Learn more
Nail polish Make-up by Alessandro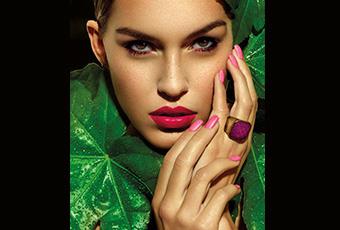 Aesthetic finger nails are the dream of every woman with the opportunity to show off her hands at work and at home with a high-quality nail polish.

With Make-Up by Alessandro, all women have access to a popular and well-respected range of high-quality cosmetics products which suit all colour preferences of the fashionable woman. All of Alessandro's products are dedicated to making women's hands and fingernails beautiful and have considerably shaped the development of professional nail design and the profession of nail designer for decades.
Discover high-quality make up in our range
Whether it's a single bottle of nail polish or a co-ordinated manicure set - Alessandro's range of nail polishes offers plenty of variety to help make even your hands more beautiful. From base coats for basic protection of all finger nails to colourful varieties, our shop offers brand-name make-up for every taste and for every nail polish application preference.

The high-quality US name-brand cosmetics products have been in constant development for decades and offer your fingernails a flawless appearance. What's more, plenty of professional nail studios also trust the clear and coloured polishes offered by these brands.