Dream Line Skin care by Alessandro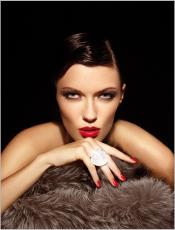 Alessandro has stood for perfect hand and foot care for over twenty years. Only the best essencesare used in the Dream Line collection's high-quality products. These essences meet the highest requirements. As a leading company in hand and nail cosmetics, Alessandro offers inspirational looks and luxurious cosmetics products.
Highlight your individuality
Every woman has her own individuality and her own style. The products in the Dream Line collection emphasise what's special and unique about you and are sure to win you round with their high level of durability and outstanding gloss. Choose the best nail polishes from Alessandro and care for your hands with the world's most valuable hand creams - you're sure to be thrilled!
Dream Line by Alessandro