Diffusor Covers by Linari
The scented candles from the international brand Linari are as much about a special fragrance experi…
Learn more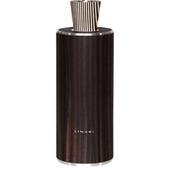 LinariDiffusor Covers Black Ebony Diffusor Cover
BP: £147.95* / 1 pcs.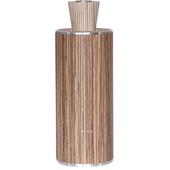 LinariDiffusor Covers Zebrano Diffusor Cover
BP: £132.95* / 1 pcs.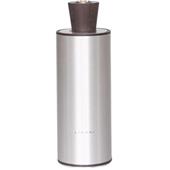 LinariDiffusor Covers Aluminium Diffusor Cover
BP: £118.95* / 1 pcs.
Diffusor Covers Accessories by Linari
The scented candles from the international brand Linari are as much about a special fragrance experience as they are an aesthetic look. The manufacturer of fragrances for the body and home offers special accessories such as the Diffusor Covers, which enable even dispersion throughout the room and attractively enhance the impact of the fragrance. Made from elegant-looking materials such as aluminium or wood, the Diffusor Covers are so eye-catching that you might forget what they are there for.
Order scented candles and accessories from Linari at a great price
Even today, many hotels and restaurants trust in the aesthetic effect of the stylish Diffusor Covers, which are also perfect for use in your private sphere. Linari also offers real perfume for men and women, so that you can wear the special fragrance combinations from the international brand on your own body and experience them everywhere. Don't pay an expensive price for the manufacturer's fragrances and accessories - place an order in our shop, with its variety of perfume ideas!