Men Care by Korres
Korres' roots date back to the first chemist shop in Greece to specialise in
homeopathy
. Acco…
Learn more!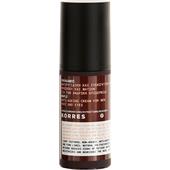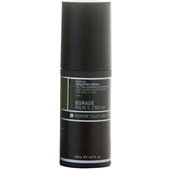 Men Care for Men by Korres
Korres' roots date back to the first chemist shop in Greece to specialise in homeopathy. Accordingly, the cosmetic formulas rely on natural ingredients and the power of herbs. At the same time, a main focus is on the curative and pleasant active agents to be found in the Greek flora. The men's series consider the special body care needs of men. All Men Care formulas are optimised for masculine skin types and hair structures.
Natural care series for men
The natural cosmetics for men include components for everyday care and for specific treatments. For instance, Korres devotes itself in differentiated series to daily showering and hair washing, skin purification, regenerative skin care, shaving and the fragrant finishing touch. Other than in a few unavoidable cases of exception, the Men Care assortment waives chemical additives. In general, the Greek company sets the benchmark very high in the matter of ecology and environmental protection during the manufacture and design of cosmetics. Rummage around in the label's portfolio and put together a care programme that is optimally tailored to your individual needs.