Ginepro di Sardegna Unisex fragrances by Acqua di Parma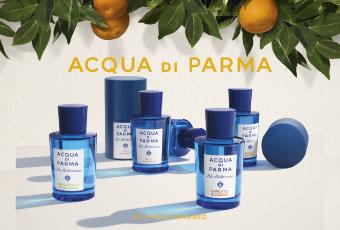 With its product line Ginepro di Sardegna, the traditional Italian company Acqua di Parma appeals to men and women equally. The perfume represents one of the youngest unisex fragrances by the manufacturer, which is captivating with its fresh and light note, and wants to carry the sea breeze of the Mediterranean Sea into everyday life. Due to the large selection of individual products, which range from shower gel to eau de cologne, aficionados of the brand and of fresh unisex fragrances can profit from this contemporary perfume in various forms.
Enjoy Mediterranean freshness with Ginepro di Sardegna
Acqua di Parma has been valued as a manufacturer of perfume and care products for a century. With Ginepro di Sardegna, the Italian company is showing its preference for new trends and fragrance ideas. The fragrance effectively complements the established unisex fragrances in an extraordinary way, and is particularly popular with young ladies and gentlemen with a preference for lively scent notes. In order to access genuine quality products by Acqua di Parma and also save money, our online store provides you with numerous possibilities, which also apply to many other brand manufacturers!
Ginepro di Sardegna by Acqua di Parma