Change Woman Women's fragrances by Otto Kern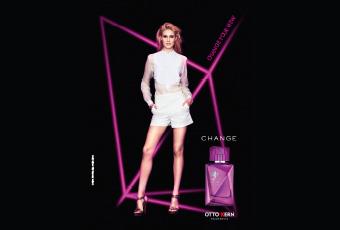 Change by Otto Kern is a wonderful fragrance. It reminds the wearer not to simply take every day as it comes. Do you question your thoughts or your daily routine? Do you like everything the way it is or are there things you would like to change? With determination, will and a dose of courage, you can leave the well-travelled road behind and try out something new. Allow yourself to be inspired and encouraged by Change. Change Woman now gives you the chance to make a change.

This invigorating and yet elegant fragrance composition contains floral and fruity, creamy notes. With its unmistakable edge, even the wonderful bottle stands for a change of perspective. Light breaks over it into countless facets and constantly invokes another new impression. The unusual design also reflects the changeable and modern lifestyle of the wearer. Change your life the way you want and don't worry about the others. If not now, then when....
Change Woman by Otto Kern