I Love New York by Bond No. 9
I Love New York is centred, as expected, around the Big Apple: New York. This unique range by long-s…
Learn more!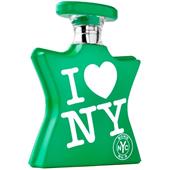 I Love New York I Love New York by Bond No. 9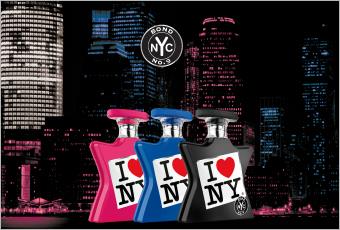 I Love New York is centred, as expected, around the Big Apple: New York. This unique range by long-standing firm Bond No. 9 excites with its fresh prelude and multi-faceted fragrant effects. The fragrances are designed to reflect the pulsating heart of the "city that never sleeps" and lend both men and women an unmistakeable scent. To achieve this, Bond No. 9 uses distinctive and colourful bottles which excite with their vibrant colours and the famous slogan "I Heart NY". So not only is the fragrance a great companion, it is also an eye-catcher in the bathroom.
The scent of Manhattan
I Love New York is a fragrance line that captures Downtown, Uptown, all of the side streets, Brooklyn and even the beaches. The fragrances were developed in 2011 and are still in production. These multi-faceted creations not only appeal to both sexes but also mothers, the environmentally aware, homosexuals and fathers. The fragrance line thereby reflects precisely this extravagant and likeable diversity that is also on the agenda in the Big Apple itself.