Dia Woman by Amouage
Dia Woman
is an Amouage creation. The women's perfumes of the renowned perfume house are dist…
Learn more
Dia Woman Women's fragrances by Amouage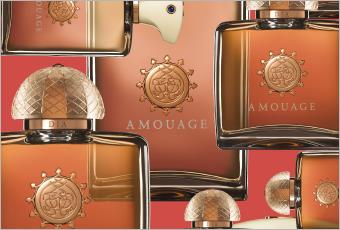 Dia Woman is an Amouage creation. The women's perfumes of the renowned perfume house are distinguished by their unique character. Dia Woman is a fragrance characterised by extreme femininity. The top note is based on essences of fig, alpine violet, sage and bergamot. Rose, orange blossom and peach blossom round off the mild character of the fragrance.
A fragrance that beguiles the senses
Dia Woman is a special fragrance that repeatedly impresses due to its variable aromas. Essences of incense, white musk, guaiac wood, sandalwood and cedar wood allow an interesting character to emerge. The aromatic fragrances unfurl just a few seconds after applying the perfume. The aroma is impressive due to its refined elegance and captivating due to a clear character. Allow yourself to be impressed by a fragrance that will accompany you through everyday life with effortlessness and elegance!