Style Connection by Redken
With the Style Connection Hair Cosmetic Series, Redken intends to seduce you into trying out new hai…
Learn more
5/5 AggregateRating
Style Connection Styling by Redken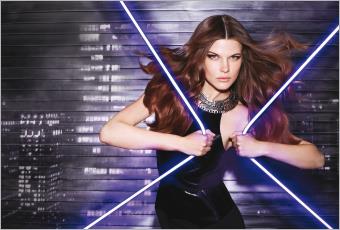 With the Style Connection Hair Cosmetic Series, Redken intends to seduce you into trying out new hairstyling ideas. Create progressive looks and textures, use the innovative products to put your professional hairstyle in centre stage! The numerations allow you to effortlessly keep the overview: The higher the number, the more control you have over your style.
Style Connection - inspiring effects for repeatedly new hair looks
This Redken Hair Cosmetic Series allows you to begin your hairstyling career. "Powder Grip 03" lends your hair a matt, extra-supple finish and creates a structured look with unbelievable volume. "Velvet Gelatine 07" also gives great volume, but combined with a wonderful shine. "Wool Shake 08" brings waves and curls into shape, with intensive definition and supple volume. You'll add fascinating shine and fabulous flexibility to your head of curls with "Vinyl Twist 12". "Quick Tease 15" is the universal genius in the series, the multifunction spray lends your style a matt finish, long-lasting hold and fabulous suppleness. "Powder Refresh 01" revives blow-dried hairstyles, as well as freeing them of oily residue and unpleasant odours.