No.1 Women by Clive Christian
In
No.1 for Woman
, Clive Christian has created a fragrance for women that draws you in with i…
Learn more!
No.1 Women Women's fragrances by Clive Christian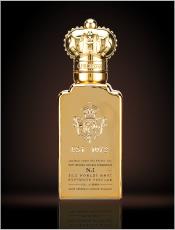 In No.1 for Woman, Clive Christian has created a fragrance for women that draws you in with its exceptionally high quality and originality. This perfume stands out from the crowd with its high quality character. Only the highest quality ingredients are used to blend this perfume. It's no wonder that No.1 for Woman is one of the world's most expensive perfumes.
Luxury in a bottle
This fragrance for women by Clive Christian cloaks the wearer in mystery. Anyone who gets a scent of this fragrance knows of the sophisticated and confident impression it leaves. This perfume begins with a floral bouquet: This is composed of mirabelles, plums, pineapple and sweet coffee. The fragrance's nuances are rounded off with bergamot, citrus and cardamom. The ever hard to come by scents of ylang ylang, vanilla, rose, iris and orchids are integral to the personality of this perfume. Light cedar wood, tonka beans, white musk and spicy sandalwood emphasise the feminine elegance of this perfume. Let yourself be inspired by the sheer luxury contained within the flaçon!