Library Collection by Amouage
The Amouage Library Collection is not just perfect for bookworms. The perfume should instead be int…
Learn more!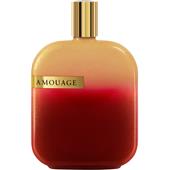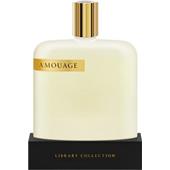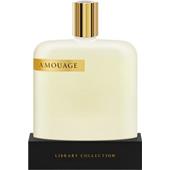 Library Collection Unisex fragrances by Amouage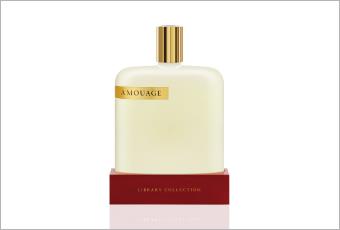 The Amouage Library Collection is not just perfect for bookworms. The perfume should instead be interpreted as a testimony to excellent perfume handicraft, which perfectly internalises its very own character from the overture to the finale. The unisex fragrances from the House of Amouage are known for bringing customary ingredients into perfect line with very unusual accords, in order to create fragrances that are interesting and adventurous at the same time. That works perfectly in the Library Collection, as this line also avails itself of Oriental nuances.
The right combination ensures the perfect fragrance
Amouage uses bitter orange, cardamom and plums in the top note of the perfume, which are then complemented in the heart by tuberose, lilies of the valley, rose, jasmine and Oriental ylang ylang. The base note harbours a large selection of ingredients, including papyrus, sandalwood, cedar wood, vetiver and incense. The numerous woods, for which the unisex fragrances of the brand are known, give the creation a very natural and inviting aura. Whether for women or men, the Library Collection offers a completely new perspective of actually dusty libraries.