Reflection Man by Amouage
Amouage Reflection Man was conceived for
courageous, strong and masculine men
. The range comb…
Learn more
Reflection Man Men's fragrances by Amouage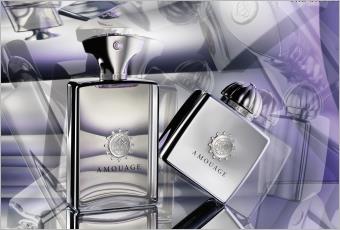 Amouage Reflection Man was conceived for courageous, strong and masculine men. The range combines the eau de parfum spray with other matching products, which intrinsically combine the identical fragrance and the same ingredients. Gift and miniature sets are sold under the name of Reflection Man, for instance, and a matching Bath & Shower Gel is also included in the series of the manufacturer with Arabian flair. The fragrance itself was developed by Lucas Sieuzac.
Fine Oriental nuances for men
The Amouage men's fragrances are very strongly characterised by the Orient, exude luxury and elegance and arose from the tradition of an ancient royal family. The top note of the Reflection Man fragrance combines bitter orange leaves, red pepper and rosemary, whereas the heart fragrance is determined by jasmine, ylang ylang and neroli. The series base is composed of warm accords, including cedar wood, sandalwood, vetiver and patchouli, for instance. The perfume radiates these nuances especially strongly, but the other products in the series take up the ingredients as well. This allows a uniform, rounded and very elegant fragrance to be created.