Honour Man by Amouage
The Amouage perfumes are enjoying ever-increasing popularity. Classics such as
Honour Man
hav…
Learn more
Honour Man Men's fragrances by Amouage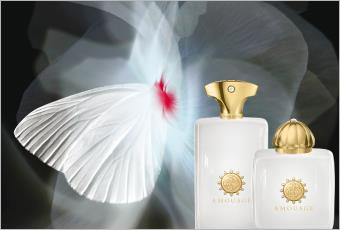 The Amouage perfumes are enjoying ever-increasing popularity. Classics such as Honour Man have achieved great success. The men's fragrance is impressive due to its timeless and appealing character. The perfume is well-received by lovers of the renowned brand: That's why it can now also be purchased as a shower gel.
A perfume with a passionate factor
Honour Man is not just any fragrance: The latter was specifically coordinated with the opera of the same name by composer Giacomo Puccini. The ingredients are intended to reflect the love story in the opera and ensure a timelessly elegant radiance. The fragrance is appealing and exciting, seductive and innocent, all at the same time.